In traditional Chinese medicine, we believe that disease or pain is caused by disruptions to the flow of energy (or qi) in the body. This qi runs along meridians which are closely mapped to the central nervous system. When needles are inserted at certain points on or under the skin, the qi & blood start moving again, which offers relief from pain and with time, relief from the symptoms of disease.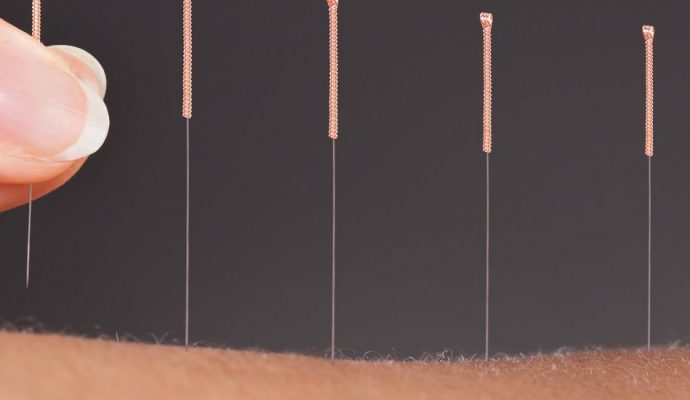 Acpuncture may be helpful for symptoms of the following health challenges:
anxiety/stress
insomnia
depression
chronic & acute pain
headaches/migraines
menstrual problems
hormonal imbalances
PMS
breech babies
oedema/water retention
low immunity
hay fever/allergies
and more
The following is a list of frequently asked questions about Acupuncture. If you have any further questions not answered here, please email Louise 
Louise is a fully qualified practitioner of Chinese Medicine. She holds a BSc (Hons) in Acupuncture and Licentiate in Acupuncture. She is also a member of the Chinese Medicine Registration Board (CMRB) and ANTA and which means she upholds a strict code of ethics and accountability.
Is Acupuncture safe?
As long as you are being treated by an acupuncturist who is a member of the Chinese Medicine Registration Board (CMRB) you can be sure that he/she has completed thorough training in appropriate Western Medical Sciences and acupuncture.
Are the needles sterile?
Yes, the needles are taken from a sterile blister pack, only opened at the time of treatment. These are disposable and used once only.
Does Acupuncture hurt?
Because acupuncture needles are very fine, the prick of the needle as it goes through the skin is barely felt. Some people report a little sensation – slight numbness, a dull ache or a tingling sensation as the needle begins to affect the energy of the body.
Will I need to get completely undressed?
No, you will only need to expose the parts of your body where the needles are inserted. It is easiest to wear comfortable, loose-fitting clothes.
How many treatments will I need?
The number of treatments you require will depend on whether your condition is acute or chronic, and how strong your energy is as a whole. However, you should expect to feel some relief within two to three treatments.
Do I need to be ill to have Acupuncture?
No. In China, acupuncture is used as a form of preventative medicine. Feeling well is so much more than just not feeling unwell. Good health is a reflection of your sense of well-being.
Are my treatments confidential?
Yes, absolutely. No one else has a right to this information without your consent.
Do I need to do anything before treatment?
No, not really, but it is preferable to make sure you have eaten something before coming.
Will I need to do anything after treatment?
Acupuncture affects people in different ways. Some feel a little light-headed or tired after their first treatment, whilst some report feeling invigorated. However, it is recommended to try and relax as much as possible in the hours following a treatment.
Can I have acupuncture if I'm pregnant?
Yes. Acupuncture can be helpful for various pregnancy-related symptoms. Please make sure that Louise is aware if you are pregnant or trying to get pregnant. Further information on Acupuncture during pregnancy
Is the cost of treatment covered by my private health insurance?
Individual schemes have different terms and conditions, so please check with your health provider. Louise is covered with all health funds that offer rebates for Acupuncture
Will you be able to help me cut down on my medication?
It depends on what you are taking, and the reason you are taking it. This will only be done in conjunction with your GP.