ONLINE COACHING WITH 

Louise Jeffrey
Do you struggle with….
anxiety or depressive thoughts?

emotional eating, binge eating or your weight? 

negative thought patterns or compulsive/unwanted behaviours?
If you've answered yes, then you're not alone
In Australia, around 45 per cent of people will experience some sort of mental health challenge during their lifetime.1
In any one year, approximately one million Australian adults experience depression, and over two million suffer the symptoms of anxiety.2
In any one year, up to 60% of Australian women are on a diet and more than 90% say they are not happy with their body.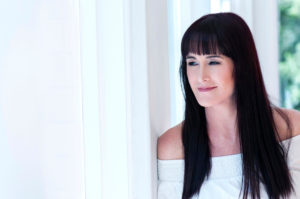 I know what it's like because I've been there
Eating, weight & unwanted behaviour are subjects very close to my heart. I struggled with my weight & with binge eating for many years from the time I reached puberty through to my mid 30's.  Keeping this 'dark' side of me hidden for so long from my family & friends was emotionally exhausting. It was only after studying Strategic Psychotherapy & Dynamic Eating Psychology that things finally shifted for me and I found peace with food, with my body & with myself.  It was then that I decided to help others do the same.
How does Coaching help to shift unwanted behaviours & thought patterns?
All of our mental health issues or unwanted thoughts & behaviours are created by the unconscious mind as a way of trying to protect us and keep us safe. Our life experiences create emotional charges, about which the unconscious mind creates a story and then a limiting belief. 99% of us with unwanted behaviours or negative thought patterns that are hard to shift, are being governed by our limiting beliefs without us even realising it.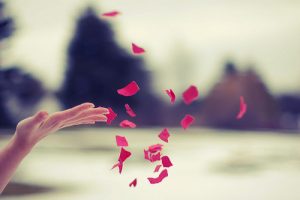 How can we let go of the unwanted behaviour or negative thought pattern so it no longer affects us?
The only way to let go of an unwanted thought pattern or behaviour is to identify the limiting belief underneath. Once we have become consciously aware of what is really happening on an unconscious level, are we able to follow a process of steps to let it go. 
Why do we want to let go of our limiting beliefs & unconscious thought patterns?
Our limiting beliefs are what hold us back from being our best self. They keep us stuck in fear and in old patterns of behaviour. That's why even though we consciously want to make change, if we don't remove the limiting beliefs first, we will always slip back into our old destructive and unhelpful patterns of behaviour again. 
What are the benefits of this approach?
Ma

ster your emotions & mindset so they don't determine the quality of your life

Free yourself from your limiting beliefs & self sabotage patterns

Empower yourself to tackle any of life's challenges

Create a s

ense of calm & peace within

Discover who you really are and start living to your true potential

Create the life you want to live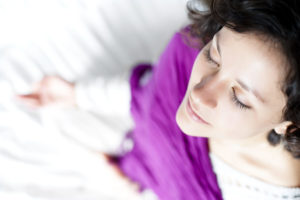 What do the coaching sessions consist of?
The sessions consist of a mix of
exploratory work, where we follow a specific process to discover and become aware of your unconscious thought patterns & behaviours

utilisation of powerful strategies, techniques & tools to release the limiting beliefs 

Hypnotherapy & Meditative processes are used as and where required or appropriate (optional). 
You're in good hands
Louise Jeffrey is an Acupuncturist, Speaker, Teacher & Coach. She is trained in Traditional Chinese Medicine, Dynamic Eating Psychology, Strategic Psychotherapy & Clinical Hypnotherapy. She is a member of ANTA and the Chinese Medicine Registration Board (CMRB) which means she upholds a strict code of ethics and accountability. Louise is covered with all health funds that offer rebates for Acupuncture.
What are the next steps?
To discuss your own challenges further, or book an online appointment with Louise, please email louise@louisejeffrey.com or call 0406 680 463.
For session rates please click here 
If you have any further questions, please email Louise