[et_pb_section fb_built="1″ _builder_version="3.29.3″ fb_built="1″ _i="0″ _address="0″][et_pb_row _builder_version="3.29.3″ _i="0″ _address="0.0″][et_pb_column type="4_4″ _builder_version="3.29.3″ _i="0″ _address="0.0.0″][et_pb_text _builder_version="3.29.3″ hover_enabled="0″ _i="0″ _address="0.0.0.0″]
THE FEARLESS FEMININE MINDSET MASTERY PROGRAM
A 12 STEP PROGRAM THAT WILL TEACH YOU HOW TO MASTER YOUR MINDSET THE FEMININE WAY
Start living a life of confidence, authenticity, passion & self love & leave an amazing legacy here on planet earth
If you find yourself here, then I'm assuming that at least one or two of the following will apply to you:
You are not 100% happy with your body & self love doesn't always come easily to you
On bad days, you compare yourself to other women especially those who seem to 'have it all'
You are tired of being constantly 'worn down', of not having enough time in your day, of not being able to do the things that that you are really passionate about
You sometimes get stuck in your head & whilst you know that you are governed by your limiting beliefs, you don't know how to overcome them
You sometimes feel as though you are giving a piece of yourself to everyone and everything else rather than yourself
You often find yourself engaging in self sabotaging behaviour

 

You sometimes feel that your life lacks a deeper meaning
You know that you were created for something more & that right now you're not living to your full potential
You have a desire to be part of something bigger than yourself, something more meaningful

 
What if you could learn how to master your emotions & your mindset so that you could create the life of your dreams, the life you know you were meant to live?
In this unique 12 step program you will learn how to: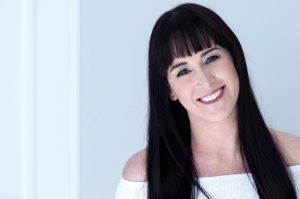 Master your emotions so that they don't determine the quality of your life
Live fearlessly & let go of your limiting beliefs & self sabotage patterns
Live as your authentic self without worrying what others think of you
Set appropriate boundaries in every area of your life
Let go of your past so that it does not affect your future
Learn to love yourself for who you truly are not what society or others think of you
Discover who you truly are & what you have to offer the world
Realise and live up to your true potential
The key to living the life that we were created to live is to identify what is holding us back, face our fears & let go of our limiting beliefs. It's time to unshackle ourselves from societal expectations so that we can allow our feminine power to rise. It is also important to surround ourselves with a community of women who are honest, open, compassionate & supportive and who are already striving to live as their best selves.
Through a combination of learning and coaching, the implementation of new concepts & ideas and breakthrough exercises you will gain deep personal insight into your own barriers, blocks and unhelpful behaviours & thought patterns. You will also receive strategies & tools for transformation & change that you can implement right from the get-go and have the opportunity to connect with other like-minded women on the same journey.
Here's what we'll be covering in our time together: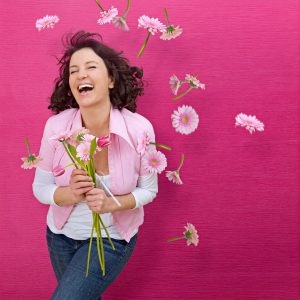 Planting the seeds
Module 1 – The Empowered Woman: Defining & creating the best self
Module 2 – The Emotional Woman: learn what emotions really are, what they tell us about ourselves and how to master them
Module 3 – The Spiritual Woman: discover how your spiritual self helps you realise your dreams
Module 4 – Who am I? Utilise a unique process to discover the truth of who you are
Clearing the weeds
Module 5 – Fear: discover what fear really is & how to never let it hold you back again
Module 6 – Limiting Beliefs & Self Sabotage: identify your limiting beliefs & self sabotage behaviours & discover how to let them go
Module 7 – Emotional Reasoning: discover how invested your psyche is in emotional reasoning (we all are!) and how to ensure this never affects you again
Module 8 – Shadows: identify your own shadows and learn how to release them from your life
Cultivating & harvesting your new life
Module 9 – The Authentic Woman: discover how to find & utilise your voice in the most powerful way
 Module 10 – The Strong Woman: identify where and why you may be lacking boundaries (we all do!) and how to become 'boundary bulletproof'
Module 11 – The Compassionate Woman: learn how to quieten your critical voice for good and master both self love and self compassion
Module 12 – Food, Body & Love: discover how your relationship with food & your body reflect your inner state & learn how to love your body unconditionally
The program also includes:
2 online video lessons per month  – a total of 12 lessons (each module builds on the next)
2 live Q&A sessions per week with Louise (via phone/zoom). Here you will be able to get your questions answered and receive one-one coaching in a group setting.
Lesson resources, handouts & homework
FFMM Key Indicator Assessment Tool to track your progress through each module in the program
A private Facebook group for sharing & support and to connect with other like-minded women on the same journey
Email/whatsapp support from Louise
Plus bonus masterclass: 5 Keys to Transform your relationship with Food & your Body
This program offers a 14-day money-back guarantee
To find out more and to hear next program timings please email louise@louisejeffrey.com
[/et_pb_text][/et_pb_column][/et_pb_row][/et_pb_section][et_pb_section fb_built="1″ _builder_version="3.29.3″ fb_built="1″ _i="1″ _address="1″][et_pb_row _builder_version="3.29.3″ _i="0″ _address="1.0″][et_pb_column type="4_4″ _builder_version="3.29.3″ _i="0″ _address="1.0.0″][/et_pb_column][/et_pb_row][/et_pb_section]